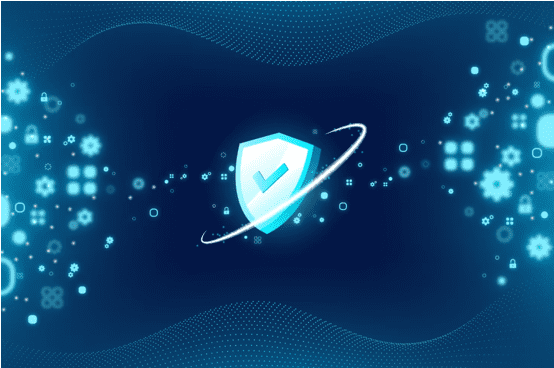 Along with the rise of the crypto market, a growing number of people have come to recognize the significance of crypto assets. Meanwhile, crypto security has captured the spotlight, particularly in a series of blockchain security incidents that occurred in recent years.
In the crypto space, security breaches and attacks happened to crypto exchanges, public chains, and cross-chain bridges, as well as theft of private keys. Data shows that the crypto industry suffered 306 security incidents in 2022 alone, resulting in losses of $10.1 billion. Hacking, the most common attack, accounted for 37% of the incidents. DeFi projects were hit hard, suffering losses of a whopping $7.21 billion (see below). These malicious players pose a severe threat to the industry's ecosystem and its growth environment. 


Building a Fortitude for Crypto Security
Crypto security goes beyond individual cases or certain crypto companies. It is a concern that calls for joint action from all stakeholders in the industry, as crypto security not only affects our personal interests but also influences the industry's growth and sustainability. Hackers are a significant threat to the security of crypto assets. They infiltrate systems, steal information, and manipulate data in various ways, creating huge vulnerabilities. As such, all stakeholders, from crypto exchanges and security organizations to users and experts, must join forces to resist hacker attacks and collectively safeguard the security of crypto assets.
We need to implement a series of effective measures to mitigate crypto security risks. First and foremost, crypto exchanges must bolster their own defense. They should employ a wide range of protection measures to establish a robust asset security system, enhance platform security, and prevent hacks and malicious alterations.
For instance, CoinEx recently introduced a new web segment Asset Security, which upgrades its security system to a new level. This page covers all the exchange's security innovations and efforts that include its self-developed offline storage systems, multi-signature protocols, multi-location backups, and several contingency plans, providing comprehensive asset protection for users.
CoinEx's asset security page also covers an array of security measures, such as its self-developed wallet storage systems, multi-signature protocols, real-time monitoring of abnormal transfers, deposit and withdrawals, and automated alert system. These robust measures keep user assets safe and secure, minimizing the risk of theft. Also, the exchange has set up a CoinEx Shield Fund to ensure the integrity of user assets in the event of uncontrollable risks. CoinEx has built an internal security committee and security team to develop cutting-edge security strategies, perform rigorous security monitoring and risk assessments, and detect and address potential threats as soon as possible.
Another focus should be placed on enhanced collaboration and information sharing between security organizations and crypto companies. Sharing information about hacker attacks and vulnerability minimalization enables the industry to respond more swiftly to potential security concerns, which will ultimately make the crypto space safer. CoinEx recently announced a strategic partnership with SlowMist Technology, a leading blockchain security firm, and the exchange has also committed itself to building extensive partnerships with more security organizations. With the help of security professionals, CoinEx will access the latest security information and protection strategies in the industry to ensure the security of its system. In this sense, the asset security webpage marks a key step for CoinEx to enhance its asset security, which reflects its consistent dedication to user interests.
Last but not least, crypto users should be more aware of security. Users need to create strong password combinations, have them updated regularly, and securely store their passwords to prevent leaks. Additionally, we should exercise caution when conducting crypto operations and verify the legitimacy of the relevant links and addresses to avoid falling victim to scams.
Crypto security is a complex and serious matter that should not be simply attributed to a few crypto companies or viewed solely as a matter of personal privacy. Only through the collective efforts of all stakeholders can we effectively curb hacker attacks, safeguard the legitimate rights and interests of general crypto users, and foster a more secure and reliable trading environment.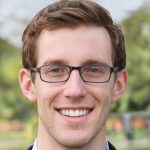 I have been writing about Bitcoin, Ethereum and other digital currencies for over 5 years. My work has been published in major publications such as The Wall Street Journal, Business Insider and Forbes. It is also featured on CNBC, Bloomberg and other financial news outlets. I'm a sought-after speaker on the topic of digital currency investing and I have presented at numerous conferences around the world.