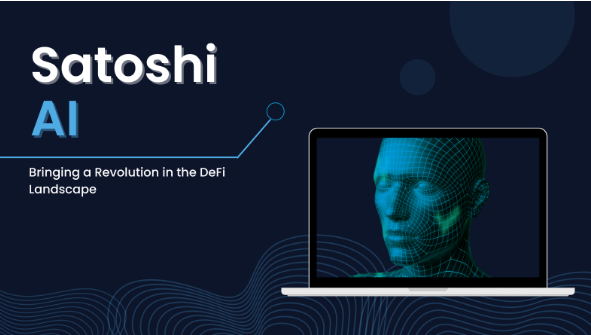 Decentralized Finance, or DeFi, has gained immense popularity in recent times as it allows people to transact with digital assets and cryptocurrencies without the need for intermediaries. It is a set of decentralized tools built on top of blockchain technology that enables anyone to participate in the system without relying on traditional banks or financial institutions. According to DeFi Pulse, the total value locked (TVL) in the DeFi market has reached an all-time high of $139.22 billion, which is a testament to the growth and potential of this new system.
However, as with any new industry, there are some challenges that need to be addressed. One of the biggest challenges in the DeFi world is the total vacuum of authority that safeguards your assets. Unlike traditional finance, there is no central authority or regulatory body to protect your asset portfolio. This is where Satoshi AI comes in.
Satoshi AI is an artificial intelligence powered platform that is designed to guide you through the ever-changing DeFi market. It can tackle the lack of authority in DeFi and serve as your personal navigator to ensure your smooth sailing in the DeFi world. The platform is well-groomed to take on this challenge and has been designed to provide users with a hassle-free experience.
Satoshi AI offers a layer of security that is unmatched by any other platform. With its advanced technology and deep learning capabilities, it constantly analyses market trends, forecasts trends, and manages risk, ensuring users get the best outcome. Additionally, Satoshi AI will provide various features to ensure efficient portfolio management, such as DeFi analytics, risk appetite management, conversational AI, portfolio mirroring, and AI market analysis.
As a user, this means that you can enjoy a good night's sleep while Satoshi AI handles your blockchain portfolio and grows your stakes. It takes care of the complicated tasks, such as market analysis, trend forecasting, and risk management, leaving you with more time to focus on other things.
On top of that, Satoshi's capacity to look through the entire market surpasses humans' capability, and therefore it is able to help you make the best move to lock in good rewards. This is especially important in a market as volatile as DeFi, where timing is everything.

DeFi analytics tracks metrics like total value locked and changes in value over different periods. This helps users identify the best DeFi projects. Additionally, members of Satoshi AI can choose their portfolio according to their risk appetite, and Satoshi AI will assist them in pairing products that match their requirements.
On top of that, Conversational AI enables users to communicate with the platform using natural language processing. Portfolio mirroring allows users to replicate trades made by portfolio managers, while AI market analysis, or robo-advisors, provides automated, algorithmic services with minimal human supervision. This is perfect for beginners or traders with low capital, as it offers inexpensive and secure options.
Satoshi AI is bringing a revolution in the DeFi landscape. It provides us with a reliable and secure platform to navigate the DeFi world, ensuring that our portfolios are safe and sound. With its advanced technology and deep learning capabilities, it is well-equipped to guide us through the ever-changing market and help us make the best decisions to maximize our rewards. So if you're looking to enter the DeFi market, make sure you have Satoshi AI by your side.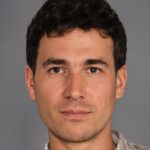 I'm a highly experienced and well-respected author in the field of cryptocurrency. I have been writing about Bitcoin, Ethereum, and other digital assets for over 5 years. In addition to my career as an author, I'm also a highly sought-after keynote speaker and consultant on all things crypto and I'm passionate about helping people understand this complex and often misunderstood industry.