Jaskanwar Singh, CEO and co-founder of UnoRe, began his prodigious career in the technological field at the age of seventeen by winning an Assistive Tech Hackathon by Microsoft in his first year of college.
He and his team then worked on a first-of-its-kind decentralized car trading platform on the, which netted them first prize at the Seaside Startup Summit in 2018 before another win at the NEM Blockchain Challenge in 2019.
With his passion for technology and recognition of its limitless potential, it seemed like the natural next step was for him to start his own tech-solutions company — Audace Labs. In just three years since its inception, the innovation-hinged venture reported an annual revenue growth of 60%, partnering with industry giants like Emirates Airlines and Etisalat — the former being the largest airline in the Middle East, and the latter the 12th largest voice carrier in the world.
In addition to running his own successful scale up, Jaskanwar also served as CTO to Sehteq, the Middle-East's 4th largest Insurtech. The youngest to ever hold this position in the entire region, Jaskanwar not only spearheaded the relaunch of Sehteq's Online portal which led to a record-breaking growth of 2000% in revenue, but also engineered the region's first Build Your Own Insurance Plan.
"Technology is moving faster than ever, and it is my goal to use this growth to make the complicated simple, the future possible, and to change people's lives through innovative products and services that really impact them in their day to day.
It's a big bold claim, but one I'm fortunate enough to be working towards achieving every day."
– Jaskanwar Singh, CEO and Co-Founder of UnoRe
Under his leadership, Audace Labs has now become one of the most trusted technology partners for SMEs in the Middle East, and Mr. Singh continues to be a ground-breaking figurehead in the advancement of technology in the MENA region. With his next venture UnoRe, he plans to be at the vanguard of the revolutionary decentralization of the entire reinsurance industry.
Need more info on UnoRe? Find us below:
Telegram | Twitter | Medium | LinkedIn | Website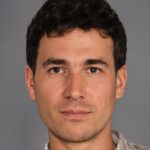 I'm a highly experienced and well-respected author in the field of cryptocurrency. I have been writing about Bitcoin, Ethereum, and other digital assets for over 5 years. In addition to my career as an author, I'm also a highly sought-after keynote speaker and consultant on all things crypto and I'm passionate about helping people understand this complex and often misunderstood industry.