Decentralized ecosystem Apidai, which develops payment systems as well as various DApps, announces the launch of the ICO token $APIDAI.
 Apidai is a fully decentralized, community-driven platform created to provide the entire field of financial services. 
The developers named their project after the Latin name of 5700 species of bees – "Apidae", symbolizing the hardworking and comprehensive approach of the ecosystem
Apidai ecosystem includes Apidai PAY, which allows to make contactless payments anywhere in the world, buy a cryptocurrency for FIAT, as well as exchange cryptocurrencies and get passive income in $APIDAI, $SOL, $BNB, $AVAX, and other popular tokens for staking.
Apidai Network token has been listed on CoinMarketCap and CoinGecko, and listing on major DEX and CEX is planned for the near future.
In the near future, the project team plans to launch an NFT platform and its own meta-universe, Hanging Gardens of Babylon, with play-to-earn mechanics.
Apidai Network is now conducting an ICO token $APIDAI. Anyone interested in joining can do so by going to https://sale.apidai.network.
Early investors in the $APIDAI token receive NFT – airdrop, as well as favorable terms on staking, with APY up to 40%.
You can learn more about the project on the official resources of the company:
Website:https://apidai.network/
Twitter: https://twitter.com/apidaiofficial
Telegram: https://t.me/apidaiofficial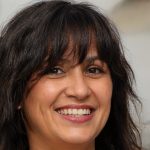 I have a proven track record of providing accurate and insightful analysis of the crypto market. My work is highly respected by my peers which has helped me build a large following of loyal readers. If you're looking for someone who can provide you with the latest news and insights on the world of cryptocurrencies, then you can follow me too!