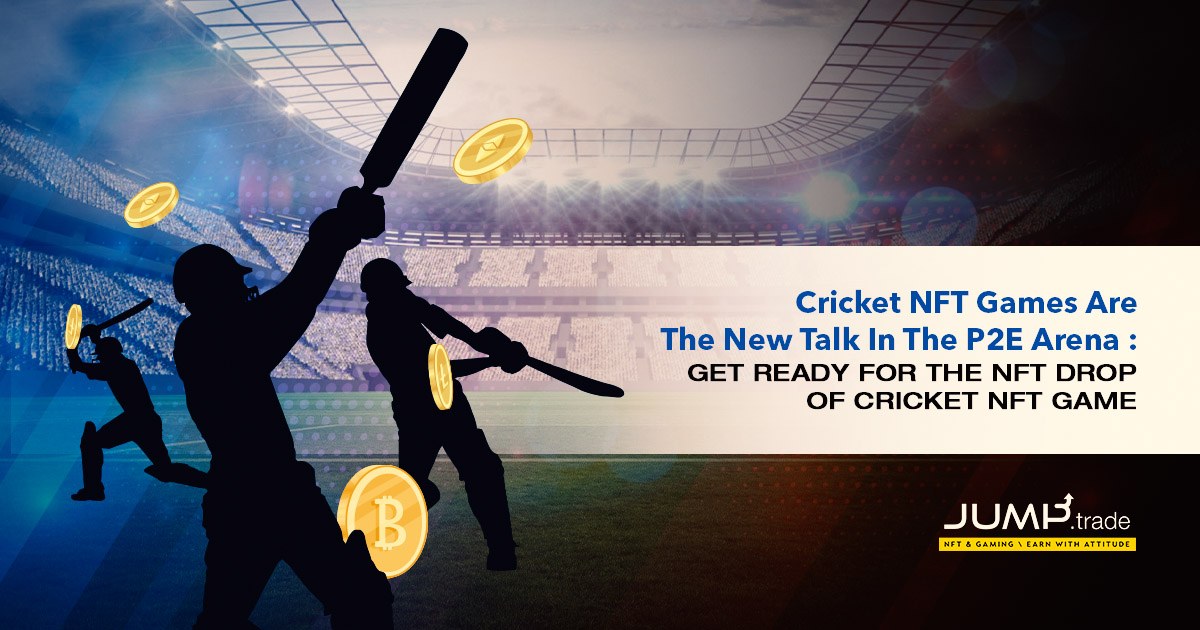 Games are always fun no matter what your age is. You will have that one favorite game you play every day. You will also have your favorite video game which you played forgetting to eat your food. Cricket is one such game that will be traveling with you from your childhood. From playing it with your friends on the streets – to watching matches with them on TV, cricket is everywhere in your life. Now that everything is becoming digital, PlayStation, Virtual reality, and metaverse are the new ways of gaming. 
If you're a cricket enthusiast looking for a Blockchain-based Cricket game, then here is Jump.trade – The world's first P2E cricket game. 
The first NFT cricket game with "play to earn"
When you look into the list of NFT or metaverse games today, you will see a lot of games based on battles, breeding pets, racing, and even football. When it comes to sports NFTs, they are restricted to football and basketball. Cricket fans were eagerly waiting for an opportunity to own NFTs based on cricket that is also deployed on the P2E module and the wait is over. 
Jump trade is a platform where cricket fans and NFT enthusiasts can own authenticated cricket NFTs. When looking into the official site, there are lots of surprising elements which you have to look out for because this is going to hit big.
First things first, there is a "super loot" NFT drop with around 25000 unique cricket-based NFTs. Yes! Everything related to cricket. The one with 5 or more NFTs of this "super loot" has a chance to win a treasure box. 
When going through the website further, there is a roadmap with plans for evolving this game into the world's first digital cricket ecosystem. The roadmap is so detailed that one could say the project is going to be a mega-hit. So hang in there people, buckle up to become an early adopter. 
The Meta cricket
One interesting thing that you could find in the roadmap is the plan to get into the metaverse. You might have heard that Facebook has changed its parental company name to Meta because of its plan to enter the metaverse. Wondering what a metaverse is? Marvel movies should have taught you about the Multiverse. This is something similar to that. Metaverse is a digital world where you can co-exist in the form of 3D avatars. All you need is an XR headset you are all set to enter the metaverse. This whole idea is yet to come out as a complete technology but yet there are many projects and games coming out as the onset of this meta craze.
Planning to enter the Metaverse soon? This play-to-earn cricket game will allow you to play a multiplayer game that can bring you the joy of playing cricket in stadiums and earn you a passive income while doing so. Interesting right? Wait there is more.
The World Cup
Mark Zuckerberg said Metaverse will reach billions of people in the next six to ten years. The tech is growing and people are already giving an overwhelming response to the metaverse.
Is it even a cricket game without having a world cup match? This exclusive meta cricket game has the Metaverse World cup cricket included in its roadmap. This Web3 cricket game will allow you to join a multiplayer interface with other players, create a team and play an exciting cricket match that can give you seasonal rewards. 
Clearly, this project is not just for cricket fans around the world but also for the ardent NFT enthusiasts looking for uniqueness in the field of Blockchain.
The brains behind
By now you must have got an exciting overview of the whole project but still questioned its entire operation. Here are some behind-the-screen details gathered for you. 
Jump.trade is an exclusive project made for cricket fans. Guardian link is the technology partner that came up with a no-code launchpad that helps artists and developers create their own marketplace. They successfully launched two big NFT projects last year. The original NFT collection of the Bollywood Superstar Amitabh Bacchan was all sold out in less than an hour. The next biggest launch was the Marvel father Stan Lee's Chakra-the Invincible NFT collection. The loot box and jukebox in this collection were sold out in less than a minute. The secondary sale of these NFTs is up successfully in their Beyondlife.club official marketplace. After looking at these two successful projects, and having an enthralling project in hand, the success of Jump.trade is assertive.
The overwhelming Support
The project is getting stupendous support from cricket fans already and to uphold it there are public figures supporting it on their social media platforms.
Harbajan Singh! The Indian right arm Spin bowler, said he has played cricket in every format from ODI, T20, test to even gully cricket. He is excited to play this new version of cricket in the metaverse. 
Mithali Raj! The captain of the Indian International women's team has extended her support to this exciting NFT launch. Mayanti Langer- cricket commentator has also given her support to Jumptrade, making the fans more excited for the grand launch
What can we expect?
This must be the question lingering on your mind right now. The super loot NFT drop is all set to launch with 25000 unique cricket-based NFTs on April 22nd. There is a treasure box waiting for fans who collect 5 or more NFTs from the collection. 
The marketplace will be launching soon, to initiate the secondary sale as soon as possible and you can expect game-related updates anytime. You will be able to play this unique play-to-earn NFT game in no time after the super loot drop. Having exciting drops coming out every now and then, Jump.trade is going to be the revolution in this NFT era. 
What should you do?
Since the launch is all set, and the countdown is live on the official site, all you have to do is sign up yourself first. The waitlist is filling up rapidly so go join it as soon as possible and fund your wallet so that you are all set for the launch. And hey, there is a link for their discord server, join it to get more updates on the game.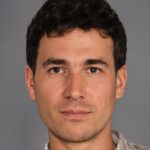 I'm a highly experienced and well-respected author in the field of cryptocurrency. I have been writing about Bitcoin, Ethereum, and other digital assets for over 5 years. In addition to my career as an author, I'm also a highly sought-after keynote speaker and consultant on all things crypto and I'm passionate about helping people understand this complex and often misunderstood industry.