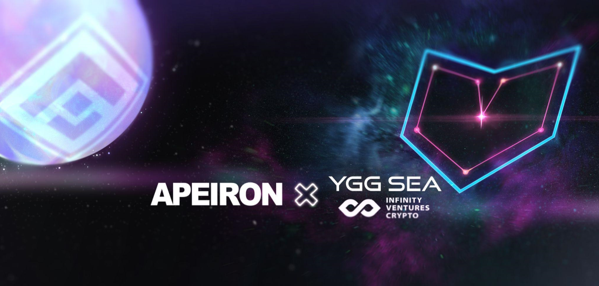 Apeiron, the world's first play-and-earn god game, secured $750,000 in investment from Yield Guild Games Southeast Asia (YGG SEA) and Infinity Ventures Crypto (IVC). YGG SEA and IVC invested close to a million dollars in Apeiron to create a unique YGG SEA Constellation in the game's SEA Mythologically-themed binary galaxy This investment also includes a plethora of playable NFTs, exclusive cosmetics, and in-game tokens for the emergent gaming guild.
Six years in the making, Apeiron seeks to revive the classic god-game genre with modern technology and blockchain dynamics. Apeiron is currently in its seed round with a fully diluted valuation of $80m, and continues to attract many partners that believe in the potential of the innovative game. In Apeiron, players will take on the role of Godlings, newborn gods with the power to manipulate the elements to cast miracles such as rain and fire to assist chubby denizens known as Doods in resolving daily problems and forming their own society. Planets, Stars, and Relics are all ways for players to acquire NFTs, and planets can be "bred" to create new and unique Planet NFTs. Apeiron seeks to revolutionize the deflationary nature of P2E economies by combining deep game mechanics with a novel Tri-Token driven economy.
Frank Cheng, CEO and co-founder of Foonie Magus, speaking of the YGGSEA AND IVC deal, had this to say:
"Of the many potential partners and investors I have talked to, YGGSEA and IVC are different from the rest. They have demonstrated time and again a genuine passion for the actual game itself, and that reflects how much they care about the SEA community. For us as developers, their generous feedback as veterans in the web3 space on how to help our project grow has been instrumental in bringing out the full potential of Apeiron  as an interconnected vibrant ecosystem of developers, gaming guilds and gamers. It has been a humbling and very pleasant learning experience to work with them and to gain their early support, and we're thrilled to be able to continue this partnership long into the future."
IVC is a leading crypto fund that invests in promising blockchain startups in the fields of GameFi, DeFi and Web3. IVC is one of Asia's most active funds targeting the region's crypto industry. IVC's first investment was YGG – one of the largest pioneers in p2e gaming guilds that bring players together to earn via blockchain economies. IVC and YGG joined forces to create YGG SEA – a decentralized autonomous organization with the mission of expanding the benefits of blockchain gaming to communities in the South East Asian region.
Evan Spytma, CEO and co-founder of YGG SEA, said that Apeiron was "an ultimate strategic god game placed in outer space. How can you go wrong with a combination like that? And it wasn't only me that felt that way. We have a multi-cultural investment team that reviews all of our potential investments and Apeiron received a green light from everyone. They loved the theme, team, and tokenomics". YGG SEA's investment in Apeiron is one of its largest investments in any single game, demonstrating the guild's faith in Apeiron's potential and its desire to support long-term franchises in the GameFi metaverse.
The 1st Apeiron NFT Presale is scheduled at the end of Q1 2022, with the game planning to launch late 2022.
About Apeiron
Apeiron is the world's first play-and-earn godgame built with NFTs. Apeiron will have integrated gameplay inspired by classic god games such as Populous and Black & White, as well as a unique card-based action-adventure battle system. You will be able to build planets from on high before descending to the ground as a controllable Avatar to dive into dungeons and unravel the universe's mysteries. Grow your planet until it can no longer grow, then reset the planetary cycle to allow for further advancement and exciting late-game alliance-level GvE and GvG activities. Apeiron will have a tri-token model, meaning three different tokens that will populate their ecosystem; a governance token, play to earn token, and a premium alliance token. For more information, visit Apeiron's Website | Youtube | Discord | Telegram | Twitter
For inquiries and requests:
Dina Mattar
Founder & CEO
DVerse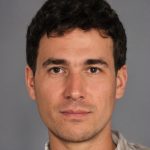 I'm a highly experienced and well-respected author in the field of cryptocurrency. I have been writing about Bitcoin, Ethereum, and other digital assets for over 5 years. In addition to my career as an author, I'm also a highly sought-after keynote speaker and consultant on all things crypto and I'm passionate about helping people understand this complex and often misunderstood industry.