Singapore, 09 February 2021 — Singapore-based travel consultancy, OMT Group of Companies, is developing an app to address various pain points in the travel sector. The blockchain-powered solution will look to offer a more comprehensive service for both business and leisure travellers when the borders reopen.
While the world slowly recuperates from the ongoing pandemic, the traditional service providers are reevaluating their position in the industry. Analysing the vast potential of blockchain technology, OMT Group is set to bring forward a decentralised marketplace that helps consumers to connect directly with service providers, allowing them to enjoy price benefits.
Dr James Yeow, the Chairman and Chief Executive of OMT Group of Companies shared that, "Technology is no longer a value proposition, it has grown to become a necessity. While we wait for the pandemic to ease off and borders to reopen, we have decided to look into avenues we can improvise our services, especially to provide a more extensive travel experience for all our users".
Being a conventional travel megacorp with decades of experience gives OMT Group an added advantage to differentiate itself from other technology providers. The company's clear understanding of travel trends and travellers' needs has enabled them to explore new territories and match their services accordingly. Bringing wholesale travel experience directly to consumers is a stepping stone in the company's roadmap in becoming a more consumer-centric leader in the industry.
OMT Group's diversification into the digital space is backed by its recent partnership with chinese data sharing platform Chang You Travel Alliance. The partners look to integrate multiple market verticals which includes hospitality, leisure and retail to bring about an ecosystem that heightens overall travel experiences. Through this integration, the partners hope to create awareness, generate interest and drive participation among the key industry players in the industry.
Dr Yeow also shared, "This is a collaborative effort and we look forward to having more key players on board to strengthen the ecosystem and overcome the impacts of pandemic together. We believe that the platform will spearhead future growth of this industry while looking into the best interest of both the service providers and end-users".
Although the successive waves of COVID-19 has pushed back travel, with more and more travel bubbles and corridors between countries in discussion, there is a heightened hope that international travel can resume soon.
The app is expected to be launched in the coming months, where more details of the integrated technology will be revealed. For further information, visit https://www.omt-groups.com/
About OMT Group
OMT Group of Companies is one of Southeast Asia's largest travel and tourism groups. In partnership with leading travel operators around the world, OMT has achieved a proven track record of delivering conference, incentive and holiday solutions to corporate and association clients. OMT Group of Companies is also the proud main supplier of travel products and services to CYTT Chang You Travel Alliance. Learn more at www.omt-groups.com
PR Contact
Thasleem Nisha
Senior Account Executive
DIFY Singapore
[email protected]
(+65) 8422 7990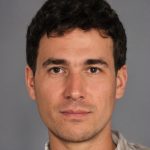 I'm a highly experienced and well-respected author in the field of cryptocurrency. I have been writing about Bitcoin, Ethereum, and other digital assets for over 5 years. In addition to my career as an author, I'm also a highly sought-after keynote speaker and consultant on all things crypto and I'm passionate about helping people understand this complex and often misunderstood industry.