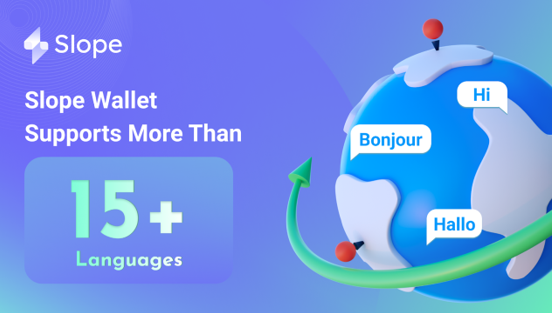 Slope Wallet now supports multiple languages, upgrading the experience and making user engagement even more accessible.
The next step for Slope Wallet is localization to provide better customer service in the language. Supporting more than 15 languages, users can set the language to Japanese, Korean, German, Turkish, French, Spanish, Italian, Filipino, Portuguese, Indonesian, Hindi, Russian, Thai, Vietnamese and traditional Chinese.
More importantly, Slope Wallet will be evolving in 2022; more features such as multi-chain support, payment, and GameFi will ensure it becomes the best gateway for Web 3.0.
Furthermore, it is worth mentioning that Slope Finance just announced the close of an $8m Series A Funding co-lead by Solana Ventures and Jump Capital and eminent VCs and leading Exchanges such as Sequoia Capital, Genesis Trading, CMS, Spark Digital, Spartan Group, Fenbushi Capital and Mirana Ventures (Bybit).
About Slope Finance
Slope Wallet is the first cross-platform wallet built for Solana and is available in the App Store, Google Play, and Chrome extension. It provides users with a complete user experience, including Solana Pay, DeFi engagement, visualized NFT management, IDO aggregator, and token SWAP.
In addition, Slope is governed by Slope DAO (decentralized autonomous organization), and all community members who hold Slope tokens can participate in the project's governance.
Find Slope on:
Website:https://slope.finance
Twitter: https://twitter.com/slope_finance
Telegram: https://t.me/Slope_community 
Discord: https://discord.com/invite/3n6vg89v3M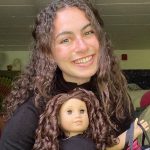 Angelina is a writer and active crypto enthusiast. She mainly write about fintech and the blockchain industry. For several years now, She have been following developments in the crypto space and researching and publishing my analyses in media.