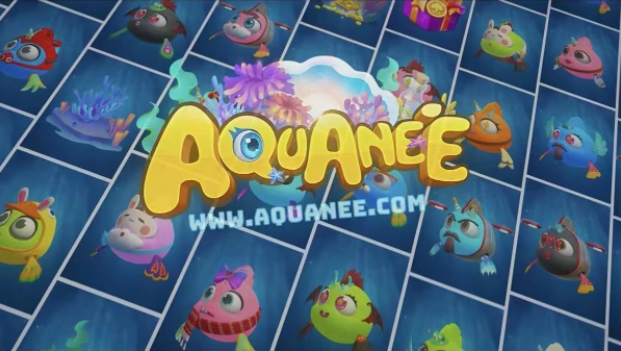 GameFi is a new thing based on the traditional game model, further introducing the token economic model built on the blockchain, and featuring Play-to-earn. It subverts the ideological conventional Internet depth games, and players can earn income while contributing attention value and time.
Even in the global COVID-19 pandemic, many uneducated youths in Southeast Asia rely on P2E to make ends meet, which has made more and more people pay attention to the GameFi sector, so you have to admit its charm.
Starting from 2021, after the phenomenal GameFi applications represented by Axie Infinity, The SANDBox, Raca, etc., have exploded in the industry, more and more development teams have begun to pour into the GameFi field ushered in the number of GameFi applications. We can think that this is one of the breakthroughs in developing the traditional game industry.
At present, the GameFi sector is still in the early stage of development. Although P2E is the main advantage of the GameFi sector, it is difficult for most GameFi applications to balance the relationship between game fun and P2E. The purpose of more users participating in GameFi is to earn TOKEN instead of having fun through games. The future development trend of GameFi will be that the primary goal of getting enjoyment from the game is not to use it as a "money tool," and earning income is also an add-on. Therefore, putting the cart before the horse will cause the overall economic ecology of the application to be full of bubbles, and the sustainability of P2E will be poor.
The emergence of AQUANEE is expected to subvert the current GameFi market and become the next benchmark for industry development.
How does AQUANEE serve the GameFi sector?
From the market perspective, the vast majority of traditional game users prefer games that have high-quality game models and are continuously playable. Although P2E is an attractive point for them, GameFi wants to subvert the conventional game field; high-quality game models are the key. AQUANEE is expected to continue to be the GameFi sector, outputting high-quality, high-level GameFi games. AQUANEE is a metaverse game that integrates Metaverse, NFT, and GameFi, and it is also an ecosystem that fully serves GameFi and is autonomous with DAO.
AQUANEE is a real-time SLG game inspired by the ocean world. All players can hatch and train their pet named AQUA. In the game world, you can obtain survival resources by completing missions and battles, and by collecting and cultivating more resources, you can build your ocean kingdom.
For game users, the AQUANEE ecosystem will create rich game modes and allow the vast majority of players to get a good gaming experience from the game and at the same time, obtain corresponding P2E rewards. AQUANEE has a high-quality game model and further weighs the relationship between P2E and fun.
AQUANEE game is launched through the exploration system. Players can trigger major PVE or PVP battles or directly get in-game token rewards, trigger boss battles, and reward high-value items for victory.
In PvP, there are team battles, tournaments, guild battles, and more, in addition to confrontation and single-player story modes. Rich game modes give players different game experiences. If you are an individual hero, you can get rewards by completing your single-player story mode; if you are a team player, you can play AQUANEE and AQUANEE with your friends. The social system will help you communicate and communicate better.
AQUANEE will also have special missions where players must team up with other players against powerful NPCs. The form of the alliance is conducive to allowing AQUANEEs to form cohesion independently. In addition to participating in confrontation and single-player story modes, there are also game modes such as team battles, tournaments, and guild battles, all of which can get rich token rewards, and the official has set up ranking competitions. Players who have won the ranking can also get official additional incentives .
AQUANEE's development team is the key to ensuring the playability of games in the ecosystem. The core team of AQUANEE comes from the game industry worldwide, driven by Dao,  is an experienced game industry team.
The innovative public chain supports AQUANEE ecology.
Although at this stage, high-quality ecosystems represented by Solana, Terra, and Avalanche can support some Web3 applications, their customization is slightly lacking. AQUANEE also plans to develop a public chain serving its ecology like Axie infinity builds Ronin to better provide infrastructure for the development of the GameFi sector.
AQUANEE will first be launched on Ethereum (ETH) to attract mainstream users better and gradually migrate to its own public chain aftermarket verification. At the same time, AQUANEE is also equipped with its DEX, wallet, and other supporting tools, which provide an excellent guarantee for the healthy operation of the economic model and the circulation and security of user assets.
Rich ecology will have a positive meaning for the long-term development of AQUANE. It does not need to be grafted into other people's public chain system, which is also conducive to the protection of players' privacy by the game to a certain extent.
AQUANEE also has several guilds, which can also be understood as game guilds or game gold studios. They are a good foundation for the development of DAO governance. If the game is to develop in a more exciting or innovative direction in the future, it will be entirely organized by the decentralized DAO to decide.
It is reported that AQUANEE launched the Binance NFT market on February 24, which has significantly improved the NFT circulation efficiency. And after the launch, it was snapped up by the market. It fully demonstrates the charm of the Metaverse leader.
Ocean-themed metaverse AQUANEE brings a new benchmark to GameFi, and we are all witnesses. And the significant era of the Metaverse is coming, and seizing this opportunity will be a shortcut.
Twitter: https://twitter.com/aquanee
Telegram: https://t.me/AQUANEE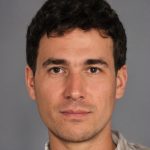 I'm a highly experienced and well-respected author in the field of cryptocurrency. I have been writing about Bitcoin, Ethereum, and other digital assets for over 5 years. In addition to my career as an author, I'm also a highly sought-after keynote speaker and consultant on all things crypto and I'm passionate about helping people understand this complex and often misunderstood industry.