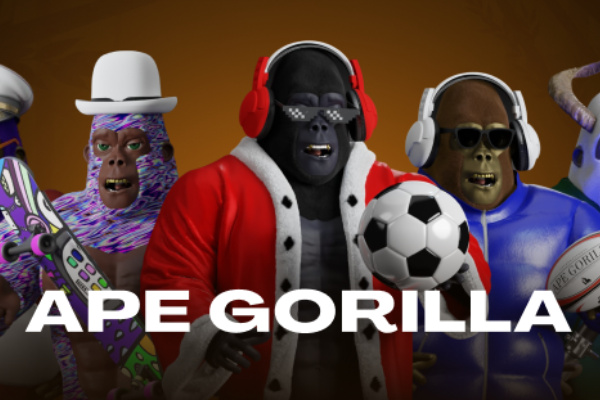 Jan. 13, 2022 — Ape Gorilla NFT Community is announcing the launch of their first NFT project, Ape Gorillas, in collaboration with the people of the Kingdom of Bhutan. The Ape Gorilla Community will release 11,337 unique art pieces named the Ape Gorilla Project.
The project has committed to donating 700 ETH to the people of the Kingdom of Bhutan. In addition, 750 ETH will be allocated to give back to holders to fund their business proposals.
The Ape Gorilla Project
The collection consists of 11,337 3D NFTs called "Ape Gorillas" that are unique, 4K high-resolution models with over 300+ traits giving a high variation of rare items. These traits include topics like sport, technology, pop culture, specific cultural aspects, and sci-fi representations of metaverse gaming experiences. The NFTs are capable of being used in the Metaverse and VR scenarios and granting users access to the "Ape Gorilla Club". A month later, the Ape Gorilla Community will release the "Royal Gorilla" collection where holders of "Ape Gorillas" will be able to buy a "golden chalice" to use their NFTs to create new "Royal Gorillas", enlightened versions of the 3D Ape Gorilla that also add rarity to the collection.
The Drop
Total Supply: 11,337
Blockchain: Ethereum Blockchain
Floor Price:58 ETH
Mint Information: There will be only three chances to obtain Ape Gorilla membership, with limited availability.
1,337 whitelist spots will be available starting 02/02/2022 @ 2:22 pm EST, at 0.38 ETH. For more information on Ape Gorilla and its project scope, visit https://apegorilla.com/.
2,000 Private Event Sale (Platinum Presale) will be available starting 08/02/2022 @ 2:22 PM PST, at 0.38 ETH.
8,000 of the primary collection with date yet to be announced, will sell at 0.58 ETH.
The whitelist presale will begin on the 2nd of February 2022, with each NFT costing 0.38 ETH plus approximately ~$30 for gas expenses. The public sale is yet to be announced, with each NFT costing 0.58 ETH plus approximately ~$30 for gas.
In addition to the NFT launch, the Ape Gorilla Community will be launching the Meta Gorilla token, allowing holders to claim passive income for holding Ape Gorilla NFTs. Meta Gorilla tokens will be used to purchase a "Golden Chalice" to evolve Ape Gorillas into Royal Gorillas. Tokens can also be used in the community's upcoming first-person shooter 3D game and their 3D metaverse play-to-earn RPG and PvP game.
Rewards & Benefits for Collectors
Each Ape Gorilla NFTs acts as a ticket to the Ape Gorilla Club, a real-life club that is a community organization that hosts masterminds, brainstorming sessions and network events, usually hosted in mansions or yachts. In addition, holders of Ape Gorillas obtain VIP status, granting them further benefits including a personal gift, access to excluding networking chats, business consulting services, and access and free consumption at Ape Gorilla physical bars, clubs and restaurants.
Ape Gorilla's Social Platforms:
About Ape Gorilla:
Ape Gorilla has successfully obtained $350,000 in funding and an essential partnership with the people of the Kingdom of Bhutan. Through NFT, club membership will provide web 3 integration and real-life benefits to members. They are focused on equipping people and businesses with the tools they need to develop revolutionary products that make Earth a happier, better place to live.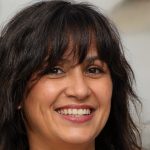 I have a proven track record of providing accurate and insightful analysis of the crypto market. My work is highly respected by my peers which has helped me build a large following of loyal readers. If you're looking for someone who can provide you with the latest news and insights on the world of cryptocurrencies, then you can follow me too!